The year 2018 is here! Time to start planning your travels this year. To inspire you I listed some of the best places to travel in 2018. Rome, Marrakech, Madeira, the Finnish nature…. These are my favorite places to travel I've recently been to and wish to go again as soon my time and budget allow.
In fact most of my top trips are not expensive at all (provided you live in Finland or somewhere in Europe). We have the fantastic lakes and the powder snow for free and it only needs that we enjoy what our nature offers.
We also have cheap Norwegian flights to Rome, Nice, Marrakech and other places charter flights in addition.
Kicking of the year of travel 2018
So that's it, time to start thinking about your best places to travel in 2018! Hope I can help you find the inspiration for your next trip.
Tell me your favorite destination
After you've found your inspiration tell me what is your favorite destination in 2018. I've been to many places and not written yet so maybe I can give you travel tips.
By telling your favorite destinations in the comments field at the end of this post you will also have a chance to win a ticket to MATKA Travel Fair in Helsinki, 19-21 January 2018. The ticket gives you free entrance to the fair.
The Top Places to Travel in 2018: Winter
Enjoy the winter wonderland and frozen waters of Finland
During the first months of the year Finland is expected to be covered with snow, less of it on the coast but there's more if you travel inland and north. Enjoy the sunshine, the white soft powder snow the covers it all and ski, skate and walk on the frozen lakes. I have made a winter Finland post for more photos to inspire you. 
Finland: a frozen lake
A freezing lake
The further north you travel, the more snow you're going to have. If you really want to try something extreme, go to Lapland and take a ski tour in the Saariselkä wilderness. 
Finland: skiing in Lapland wilderness 
Winter: Drive around Madeira Island
But what if snow and skiing is not your thing? In that case take a winter break and enjoy a warmer climate zone, a week or maybe two.
Most people go to Canary Islands or Thailand but why not try Madeira? Rent a car and drive around the whole island. Yes, the island is small and the roads good, they have built hundreds of tunnels through the hills. You can see the island in a week. But probably you will want to return and see more of Madeira, at least if you have found the levadas.
Madeira is famous for its many levadas , water channels that you can walk along. The Madeirans have marked hundreds of kilometers of hiking trails up and down the hills. And not the least, after the day's hike you can enjoy a glass of good Madeiran wine and then dive into the pool.
Driving in Madeira: roadside view
Levada at Ribeiro Frio
Hotel pool in Funchal
Travel tips to Madeira:
The Top Places to Travel in 2018: Spring
Jump on a train on the French Riviera
If you need a spring (or autumn) trip the French Riviera makes the ideal destination. Walk in the old town of Nice or jump on a train and explore the whole coast. It's easy, the train track follows the coast all the way.
You can spend one day in Monaco, the next day in Cannes and the rest of your time in hill towns and walking along the coast.
Villefrance-sur-Mer train station from the hills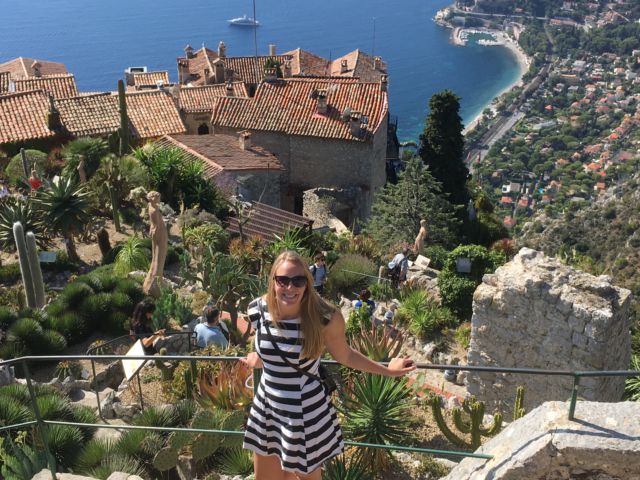 The hilltop village of Eze 
One of Cannes the hotels right across the beach
The Top Places to Travel in 2018: Summer
Sail the Finnish Lakeland
Summer is a time you should definitely spend in Finland. There's a lot of light both day and night and nothing compares with the Finnish lakeland. Cruise the lakes with a steamship or rent a boat and camp on small islands. Or rent a lakeside cottage with a private lakeside sauna.
Sail the Finnish lakeland: Virrat boat sheds
Näsijärvi waterway
Camping on an island
And don't forget the Finnish national parks, there are many of them, all around the country. This is Southern Konnevesi National Park where I spent a day last summer, hiking and boating. I will definitely go back in 2018:
Smoke sauna at Majaniemi, Southern Konnevesi National Park
Southern Konnevesi lake view
Osprey above our boat in Southern Konnevesi National Park
The Top Places to Travel in 2018: Autumn
See Rome, Florence and Tuscany in one trip
Buy flights to Rome and stroll the eternal city with all its world-class sights. Then take a train to Florence and in 1,5 hours you are in the beautiful capital of Tuscany.
After you've seen Florence rent a car and drive back to Rome, taking the smallest winding country roads through Tuscany's rolling landscape and staying in agriturismos.
Reserve at least two or three days to each of these three destinations and you will fall in love with Italy. And still better if you can stay longer. I will make this itinerary towards the end of the summer 2018, so much looking forward to my trip to Italy!
Pantheon, Rome
Ponte Vecchio and River Arno, Florence
Driving in Tuscany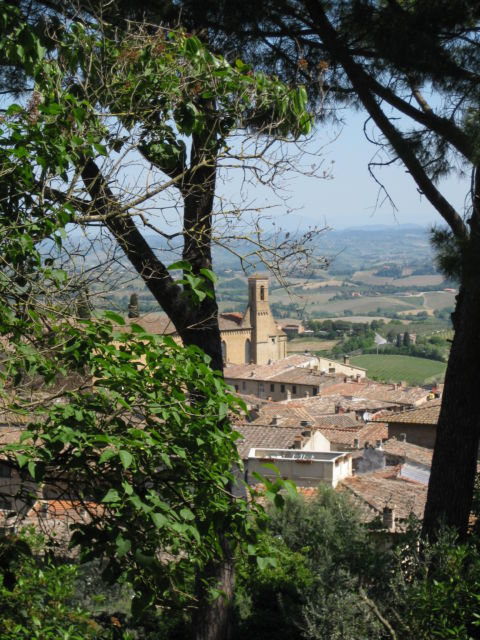 San Gimignano, Tuscany
Read more to plan your trip to Italy:
Get lost in the souks of Marrakech
In late autumn when it's getting cold and rainy at home you might desperately need some sunlight. If that's the case you can take a flight to Marrakech, Morocco. Marrakech offers both sun, noisy culture, colors and spices, and much more. Marrakech is an ancient African city with a maze of streets and selling stalls in its souk (old town).
And as you can see below all houses in Marrakech are pink. They are made of desert stone. Marrakech is in the middle of the desert so if you book a hotel with a pool you can combine a city break and a beach holiday. Or why not make a day trip to Essaouira on the Atlantic coast?
Landing in Marrakech, a pink desert city 

Local traffic in Marrakech 
Koutobia Mosque, the highest building of Marrakech
Read more to plan this trip:
Where do you want to travel in 2018?
Flying to your dream destination
Kick of your travel year now and name your favorite destination in 2018. By filling it in the comments field below you have a chance to win a ticket to MATKA Nordic Travel Fair in Helsinki, January 2018.
The MATKA & CARAVAN 2018 travel fair is open 19.01.2018 – 21.01.2018, Friday to Sunday. I am participating in the MATKA fair as a blogger and have received two tickets to give away to my readers.  By participating until 17 January you have a chance to get your free ticket. The winners will be informed personally. See you at MATKA!
And to all of you, happy travels in 2018!